---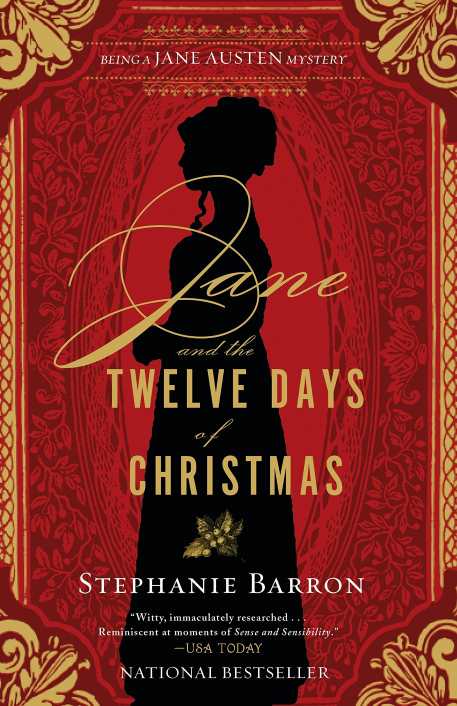 Book
Jane and the twelve days of Christmas : being a Jane Austen mystery
Copies
1 Total copies,
1
Copies are in
,
0
Copies are out
.
Christmas Eve, 1814: Jane Austen has been invited to spend the holiday with family and friends at The Vyne, the gorgeous ancestral home of the wealthy and politically prominent Chute family. As the year fades and friends begin to gather beneath the mistletoe for the twelve days of Christmas festivities, Jane and her circle are in a celebratory mood: Mansfield Park is selling nicely; Napoleon has been banished to Elba; British forces have seized Washington, DC; and on Christmas Eve, John Quincy Adams signs the Treaty of Ghent, which will end a war nobody in England really wanted. Jane, however, discovers holiday cheer is fleeting.
Title
Jane and the twelve days of Christmas : being a Jane Austen mystery
Call No
F BAR MYSTERY V.12
Published
New York, NY : Soho Crime, [2014].
Publication Desc
329 pages ;