---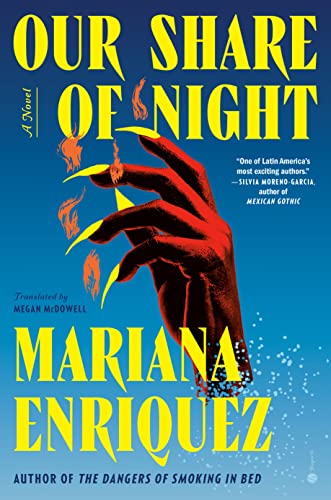 Book
Our share of night : a novel
Copies
1 Total copies,
1
Copies are in
,
0
Copies are out
.
"In 1981, a young father and son set out on a road trip across Argentina, devastated by the mysterious death of the wife and mother they both loved. United in grief, the pair travels to her family home near Iguazú Falls, where they must confront the horrific legacy she has bequeathed. For the woman they are grieving came from a family like no other--a centuries-old secret society called the Order that pursues eternal life through ghastly rituals. For Gaspar, the son, this cult is his destiny. As Gaspar grows up he must learn to harness his developing supernatural powers, while struggling to understand what kind of man his mother wanted him to be. Meanwhile Gaspar's father tries to protect his son from his wife's violent family while still honoring the woman he loved so desperately"-- Provided by publisher.
Title
Our share of night : a novel
Edition
First US edition.
Published
London ; New York : Hogarth, [2023].
Publication Desc
588 pages : illustration ;
ISBN
9780451495143
acid-free paper)