---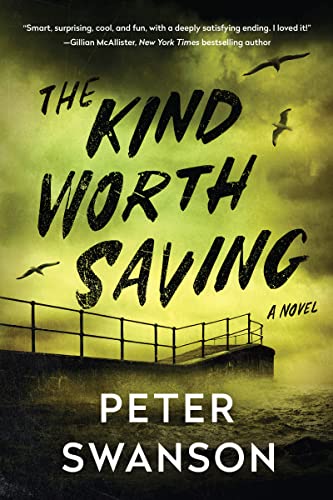 Book
The kind worth saving : a novel
Copies
1 Total copies,
0
Copies are in
,
1
Copies are out
.
"There was always something slightly dangerous about Joan. So, when she turns up at private investigator Henry Kimball's office asking him to investigate her husband, he can't help feeling ill at ease. Just the sight of her stirs up a chilling memory: he knew Joan in his previous life as a high school English teacher, when he was at the center of a tragedy. Now Joan needs his help in proving that her husband is cheating. But what should be a simple case of infidelity becomes much more complicated when Kimball finds two bodies in an uninhabited suburban home with a FOR SALE sign out front. Suddenly it feels like the past is repeating itself, and Henry must go back to one of the worst days of his life to uncover the truth. Is it possible that Joan knows something about that day, something she's hidden all these years? Could there still be a killer out there, someone who believes they have gotten away with murder? Henry is determined to find out, enlisting help from his old friend Lily Kintner--but as he steps closer to the truth, a murderer is getting closer to him, and in this hair-raising game of cat and mouse only one of them will survive"-- Provided by publisher.
Title
The kind worth saving : a novel
Published
New York, NY : William Morrow, an imprint of HarperCollinsPublishers, [2023].
Publication Desc
303 pages ;