---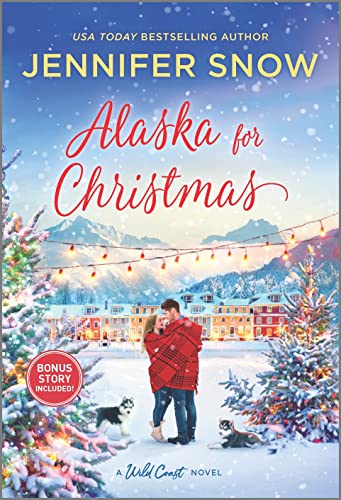 Book
Alaska for Christmas
Container of (work):: Love in the forecast
Copies
1 Total copies,
1
Copies are in
,
0
Copies are out
.
"Can a hometown Christmas bring together these two polar opposites? After traveling to all corners of the globe, Isla Wakefield has returned home to celebrate Christmas with her adoptive family. The gorgeous Alaskan wilderness is the perfect place to recharge before moving on to her next adventure--whatever that may be. Too bad that being home means once more butting heads with Chief Petty Officer Aaron Segura, Port Serenity's resident buzzkill. Isla's fearless spirit has always infuriated Aaron--but fascinated him, too. Having lost his sister years ago, he's never understood how some people can live so recklessly. But after a terrifying ice-climbing accident leaves Isla with amnesia, she and Aaron both see each other in a brand-new light. Forgetting the pain of her past makes Isla fearless in a completely different way. She's not afraid to show Aaron exactly how she feels, yet he can't help but wonder... will this temporary change of mind lead to a permanent change of heart"-- Provided by publisher.
Title
Alaska for Christmas
Published
Toronto, Ontario : HQN, [2022].
Publication Desc
360 pages ;