---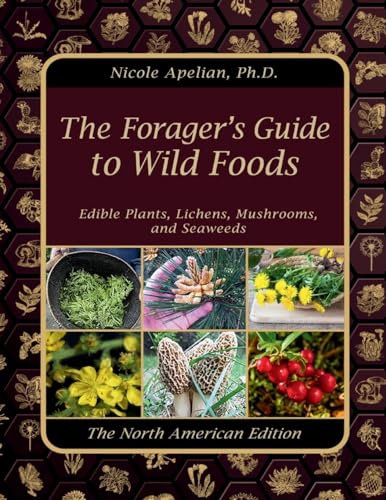 Book
The forager's guide to wild foods : edible plants, lichens, mushrooms and seaweeds
-- Edible plants, lichens, mushrooms and seaweeds
Copies
1 Total copies,
0
Copies are in
,
1
Copies are out
.
"Learn how to ethically harvest, store, and use the abundance of wild foods that surround you. This comprehensive book will become a favorite reference for you on your journey into wild foods and foraging. Each wild food entry in this book has an introduction, a range map, edible uses, common medicinal uses, poisonous lookalikes, a description of the flowers and leaves for ID, excellent color photos, harvesting instructions, and a simple recipe."-- Author's webpage.
Title
The forager's guide to wild foods : edible plants, lichens, mushrooms and seaweeds -- Edible plants, lichens, mushrooms and seaweeds
Edition
North American edition.
Published
[Place of publication not identified] : [Global Brother SRL], [2021].
Publication Desc
319 pages : color illustrations, color maps ;