---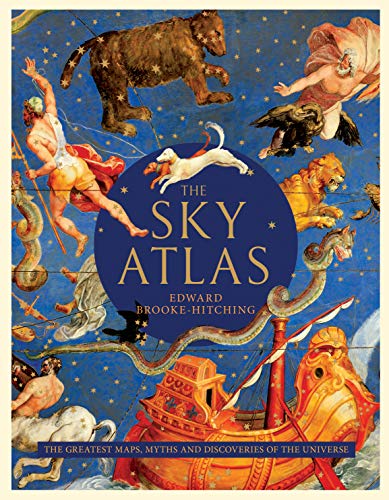 Book
The sky atlas : the greatest maps, myths and discoveries of the universe
Copies
1 Total copies,
1
Copies are in
,
0
Copies are out
.
"THE SKY ATLAS assembles some of the most beautiful maps and charts ever created to understand the skies above us. This richly illustrated treasury showcases the finest examples of celestial cartography-a glorious art often overlooked by modern map books-as well as medieval manuscripts, masterpiece paintings, ancient star catalogues, antique instruments, and other curiosities. This is the sky as it has never been presented before: the realm of stars and planets, but also of gods, devils, weather wizards, flying sailors, ancient aliens, mythological animals, and rampaging spirits. Here are the crystal cosmos of the ancient Greeks; the medieval sea, sailed by ships above the clouds; Tibetan sky burials; secret messages hidden in starlight, and much more. With thrilling stories and gorgeous artwork, this remarkable atlas explores our fascination with the sky across time and cultures to form an extraordinary chronicle of cosmic imagination and discovery"-- Provided by publisher.
Title
The sky atlas : the greatest maps, myths and discoveries of the universe
Published
San Francisco : Chronicle Books, 2020.
Publication Desc
255 pages : illustrations (chiefly color) ;